6 Months Brand Warranty

Bluetooth 5.3 Quick Connect

Ultra-low Power Consumption

Dual-microphone ENC Metal high-gloss Edge Charging Case


Patented Rotation Shaft Built-in

450mAh big battery
Imiki MT2 TWS Bluetooth Earbuds in Bangladesh
The Imiki MT2 TWS Bluetooth Earbuds are a pair of wireless earbuds that offer a range of impressive features. With Bluetooth 5.3 Quick Connect, these earbuds provide a fast and reliable connection to your devices, ensuring a seamless audio experience.
The earbuds come with a dual-microphone ENC (Environmental Noise Cancellation) system, which effectively reduces background noise during phone calls and voice recordings. This feature ensures clear and uninterrupted communication in various environments.
Encased in a stylish metal high-gloss edge charging case, the earbuds not only provide protection and storage but also serve as a portable charger. The case features a patented rotation shaft, ensuring smooth and reliable opening and closing.
With a 300mAh battery, these earbuds offer substantial battery life for continuous usage. Whether you're enjoying music or engaging in important calls, the Imiki MT2 TWS Bluetooth Earbuds deliver impressive sound quality and functionality in a compact and user-friendly design.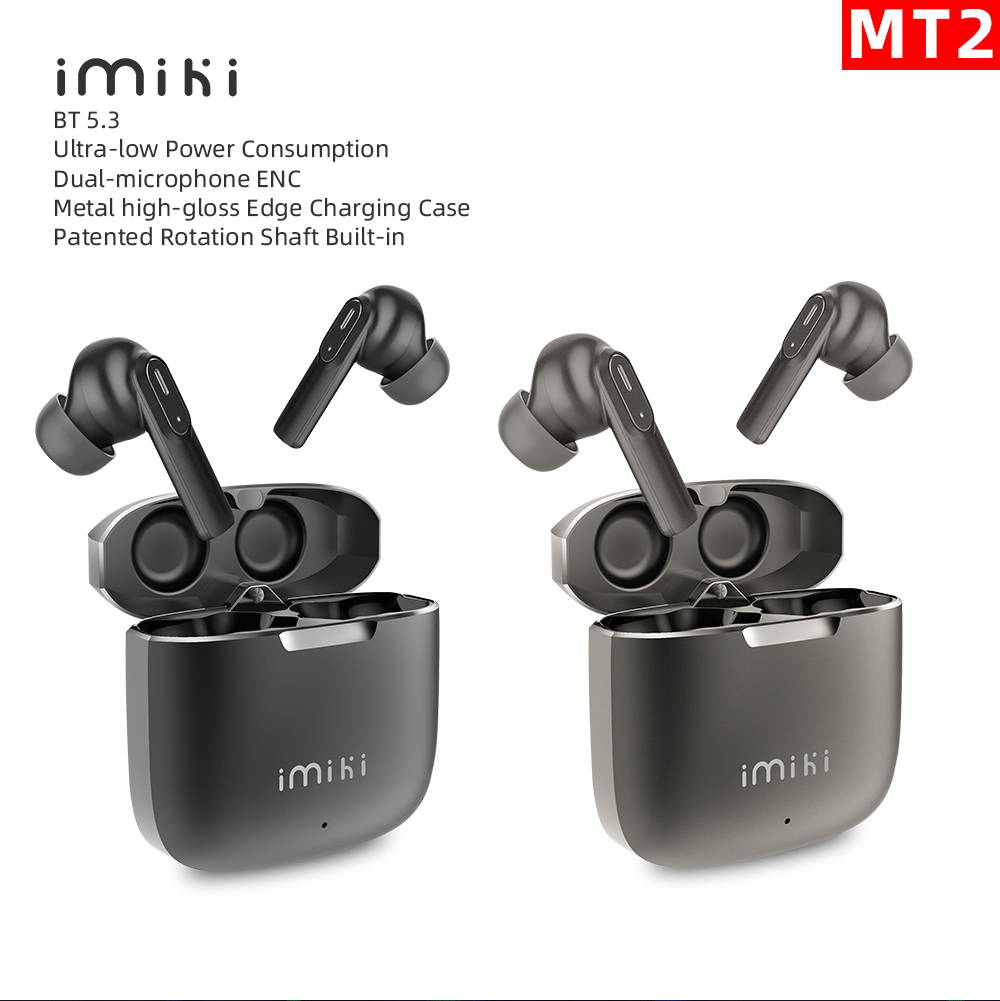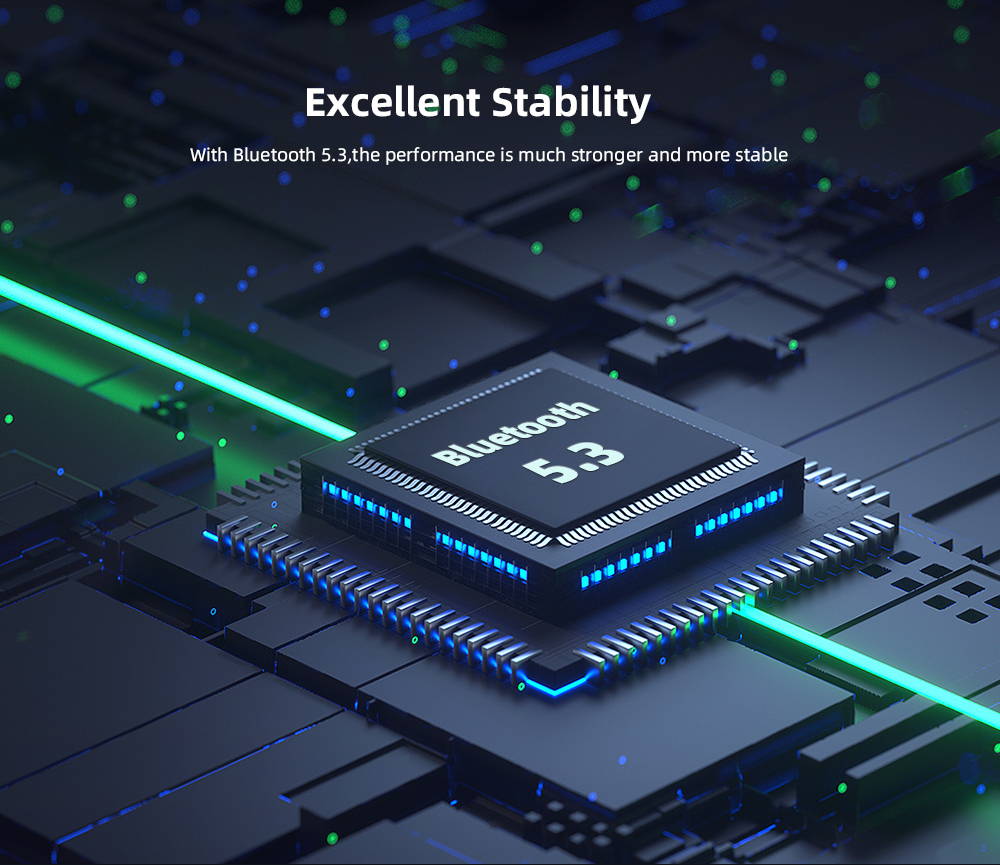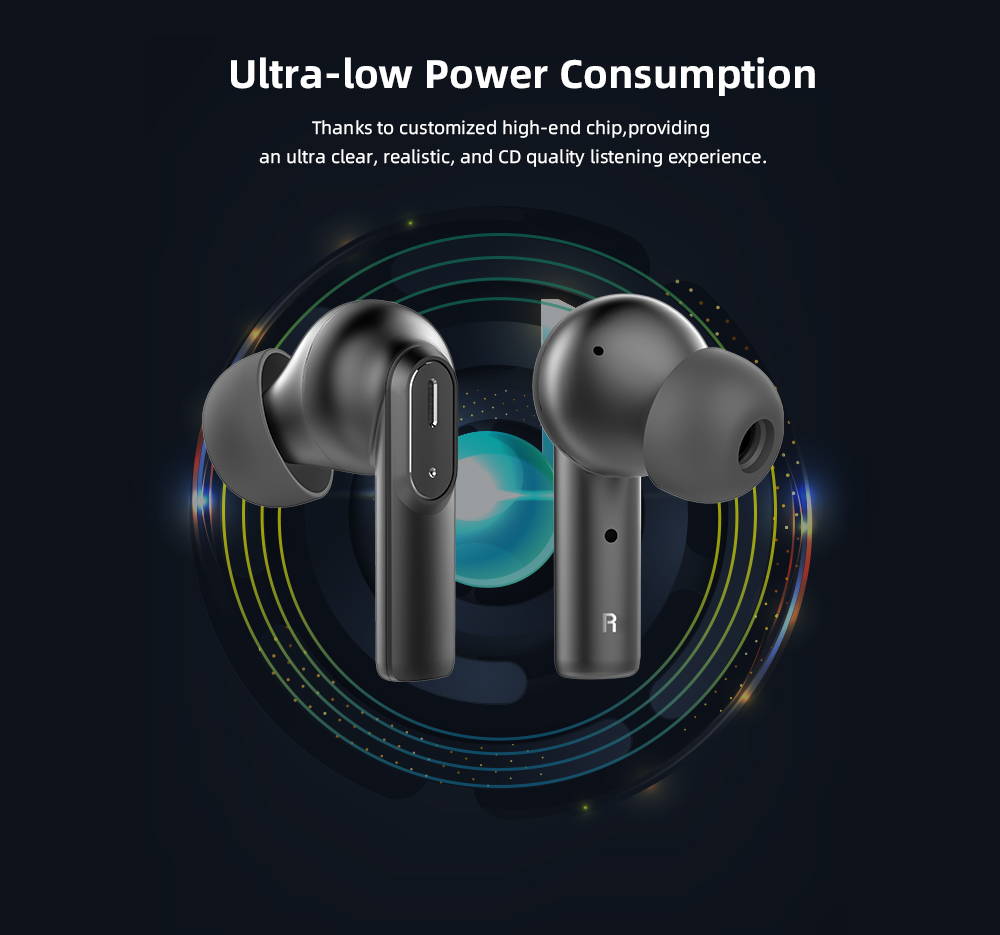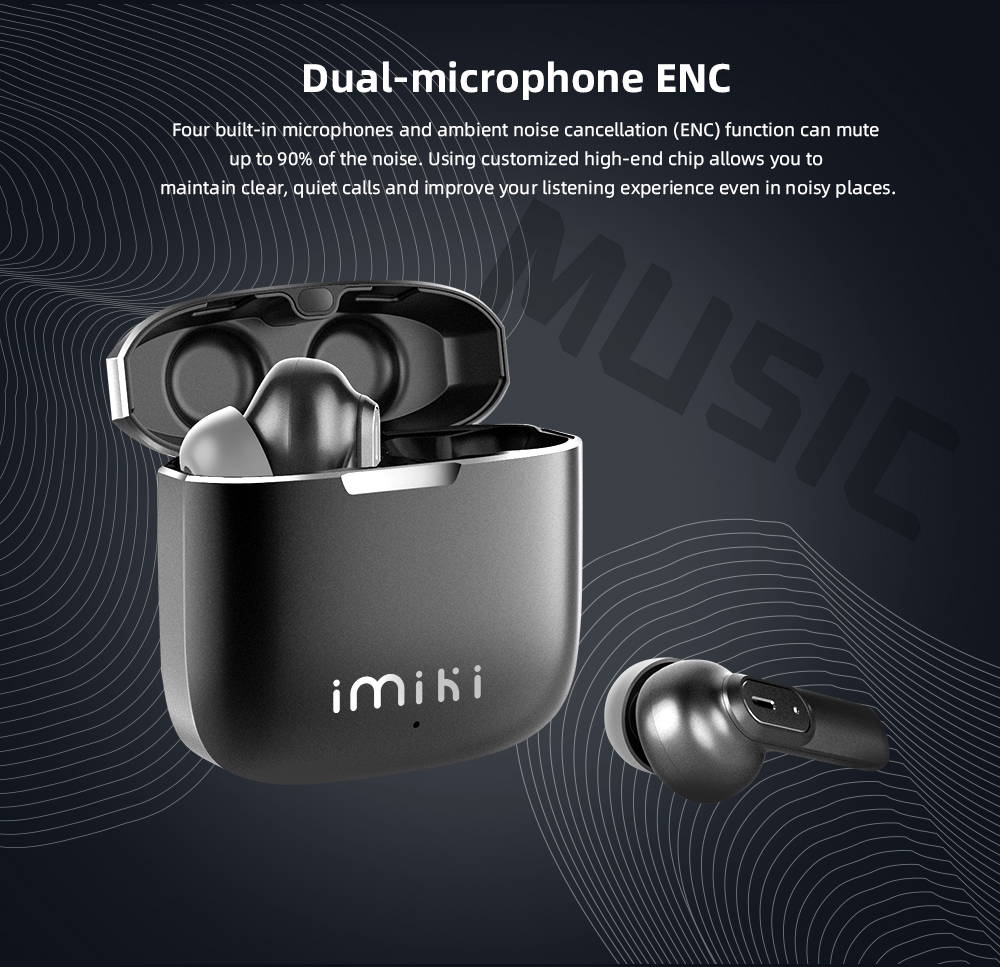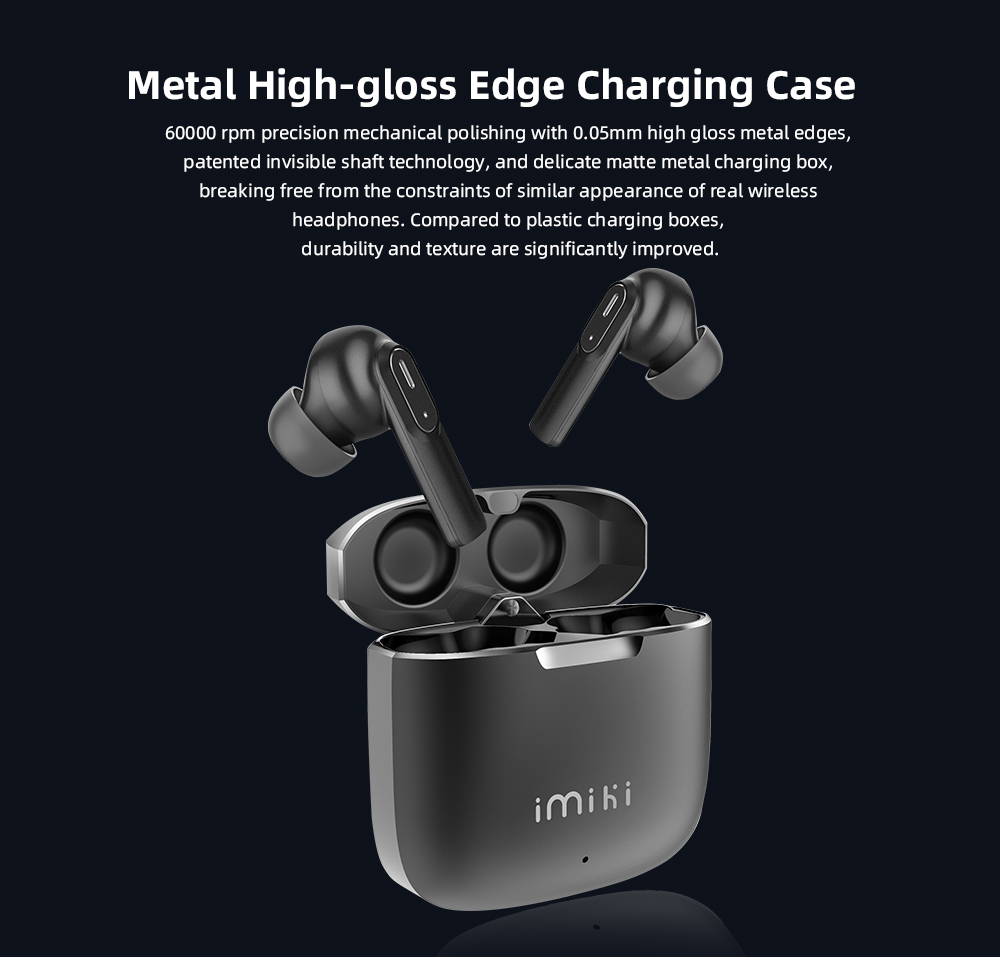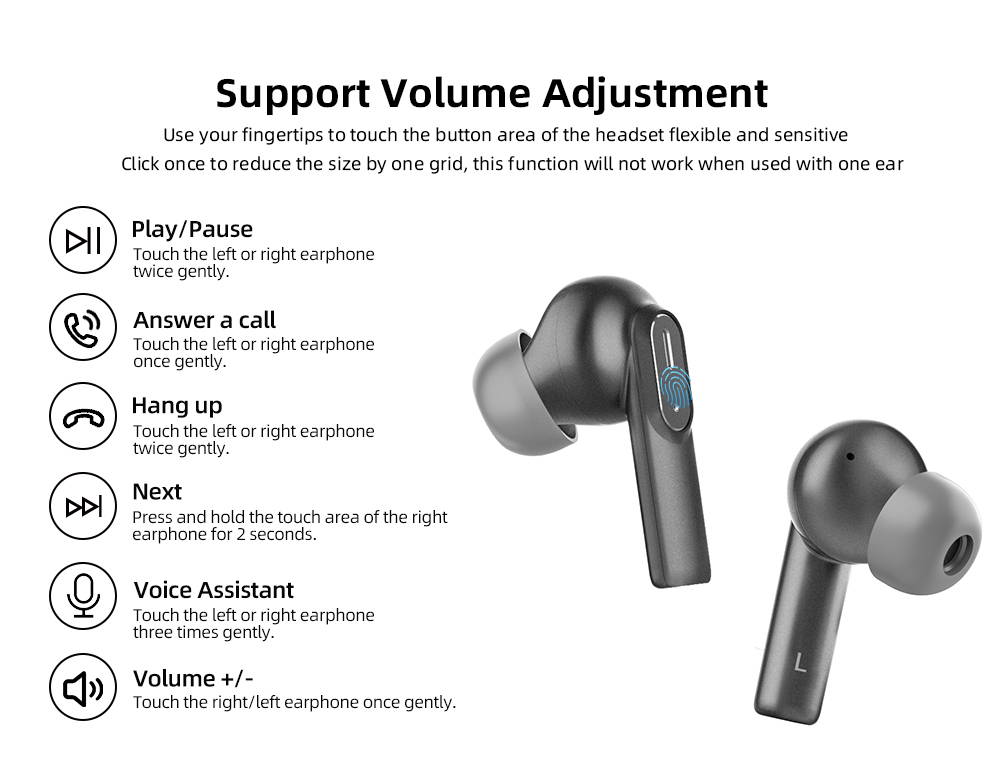 Technical Specification of Imiki MT2 TWS Bluetooth Earbuds
Product name: Imiki MT2 TWS
Colors: Black
Bluetooth version: 5.3
Charge Input: Type-C
Connection range: 10m
Water resistance rating: IPX5
Working Time: About 6 Hours
Battery capacity: 450mAh case and 30 Buds
What is the price of Imiki MT2 TWS Bluetooth Earbuds in Bangladesh?
The latest price of the Imiki MT2 TWS Bluetooth Earbuds is 2250
৳
. You can buy the Imiki
MT2
wireless earbuds in Bangladesh at the best price from our website