6 Months Brand Warranty

Imiki SE1 calling Smart Watch in Bangladesh

The Imiki SE1 smartwatch is a versatile wearable device equipped with impressive features. It boasts a 2.02-inch HD display, ensuring a clear and vibrant visual experience. With Bluetooth calling capability, you can conveniently make and receive calls directly from your wrist, eliminating the need to reach for your phone.
Technical Specification of Imiki SE1 BT calling Smartwatch
Design
Body Material: Metalic Finish
Size: 48.3*39.05*10.8 mm(Watch head)
Weight:
Strap Type: Silicone
Watch strap size (width/length) Width: 22mm
Water-resistance Grade: IP67
Color: Black

Display
Display Type: HD
Display Shape: Square
Display Size: 2.02''
Display Resolution: 320*385
Cloud-based watch faces: Yes

Battery
Battery Capacity: 260 mAh
Battery Life: Standby time (Unlinked state) is About 15 Days Daily use scenarios(Bluetooth Call Mode)are About 5 days
Charging: Up to 2 hours
Charging type: Magnetic

Sensors & Connection
Sensor: Blood Oxygen Monitor, Heart Rate, Spo2, Sleep, Stress, and Mode in real-time.
Connection: Bluetooth: v5.2
System requirements: Android 6.0+ and above, iOS9.0 +
Application: Imilab Fit

Package Contains: 1 device, 1 charging cable, 1 user manual, warranty card
Warranty Information
Warranty: 6 Months

Language: English (default), Traditional Chinese, German, Spanish, French, Italian, Portuguese, Arabic, Hindi, Polish, Russian, Turkish, Bengali, Indonesian, Thai, Czech, Persian, Vietnamese

Sports modes: 100+ sports modes: Walking, indoor running, indoor cycling, yoga, rope skipping, trampoline, high jump, long jump, stepping, elliptical machine, free training, sit-ups, pull-ups, push-ups, flat support, gymnastics, rowing, walking machine, Pilates, stair climbing, aerobics, strength training, waist and abdomen training, outdoor running, outdoor walking, outdoor cycling, horse riding, mountaineering, cross-country running, skiing, hiking, track and field, parkour, rock climbing, Football, hockey, table tennis, badminton, cricket, basketball, ice hockey, tennis, shuttlecock, handball, baseball, bowling, squash, rugby, volleyball, lacrosse, softball, pick, golf, curling, Latin dance, street dance, ballet, folk dance, Tai Chi, skating, horseback riding, fishing, Frisbee, hula hoop, darts, boating, martial arts, taekwondo, karate, etc.
IMIKI SE1 Smart Watch price in Bangladesh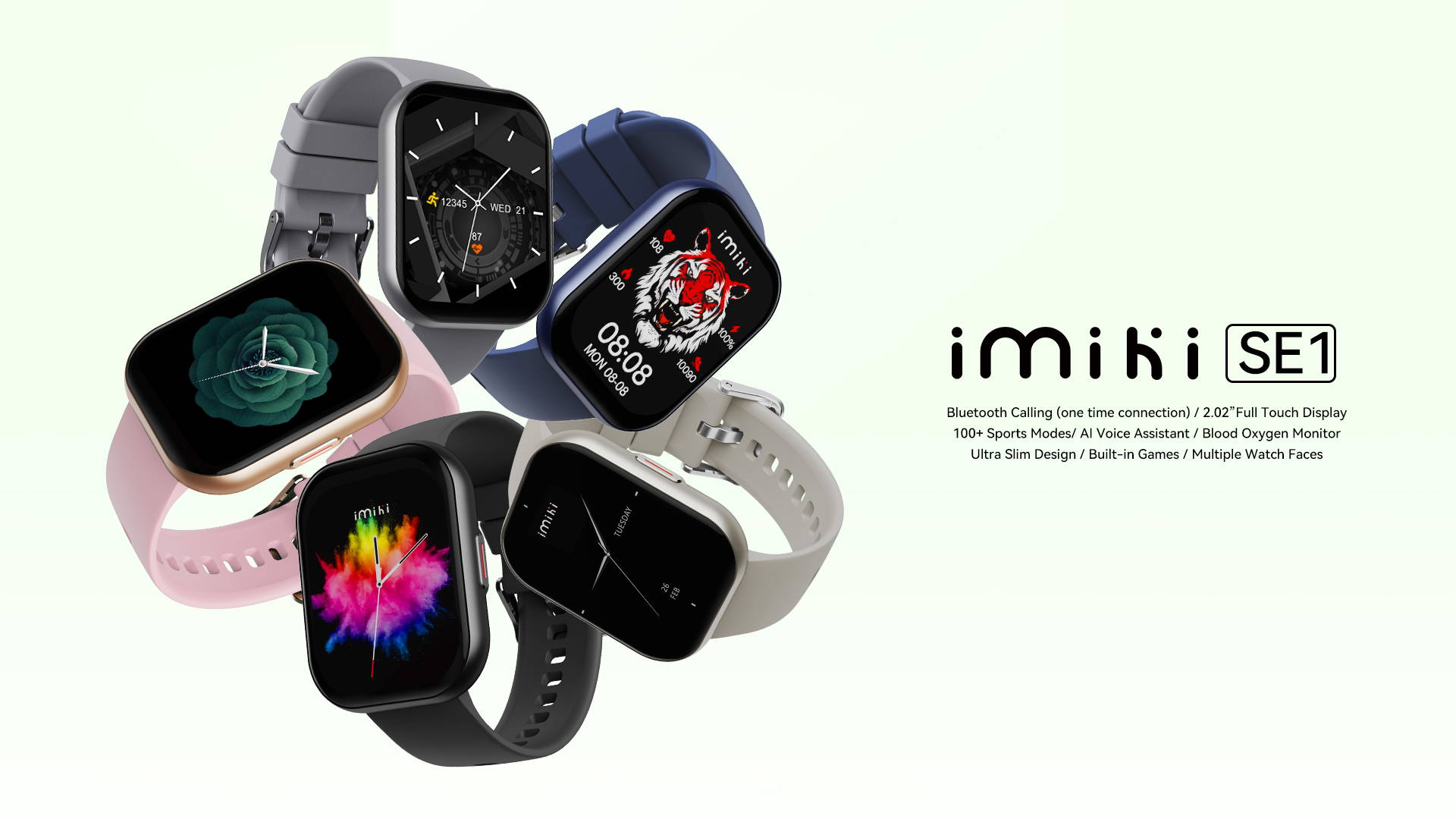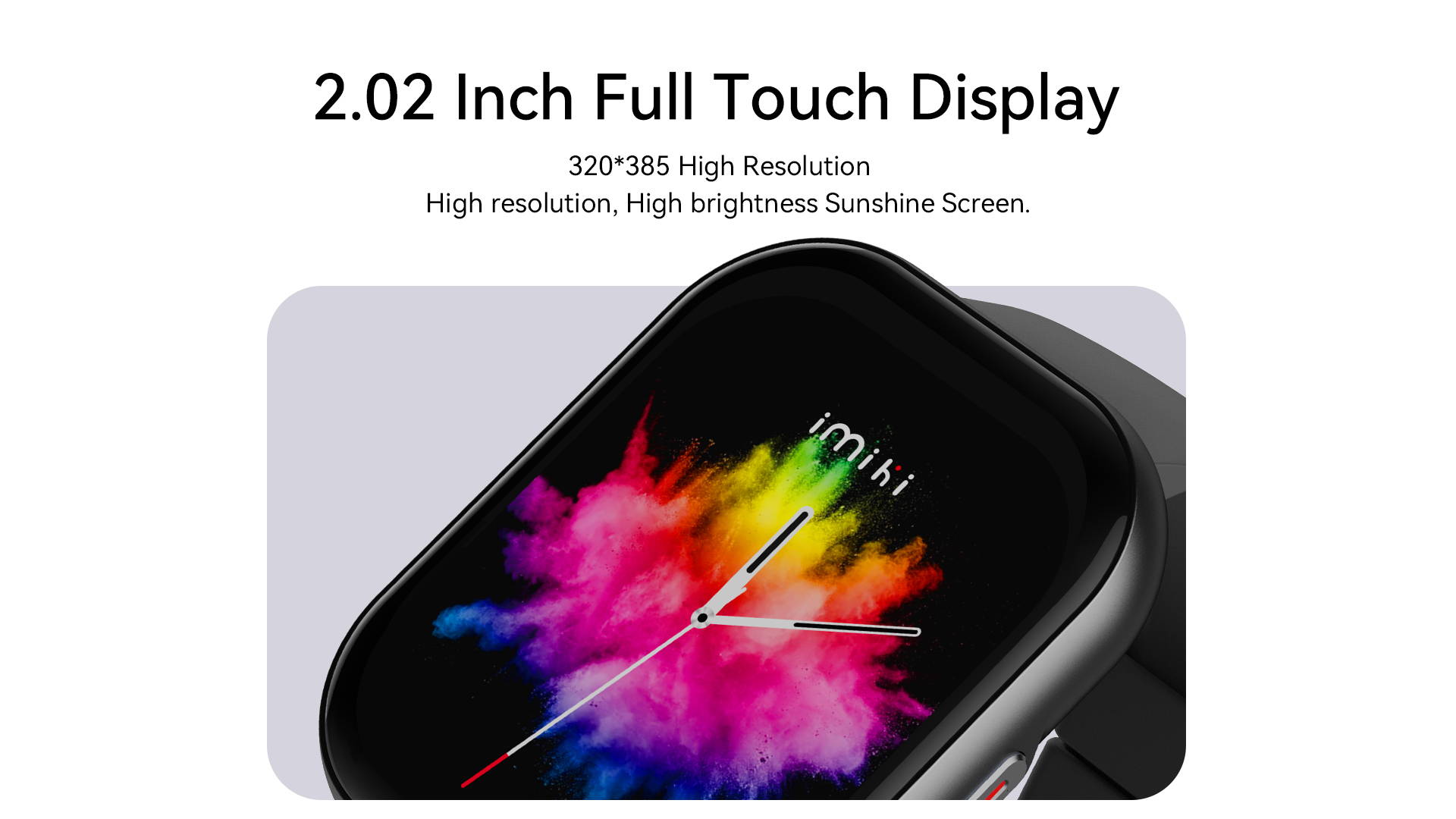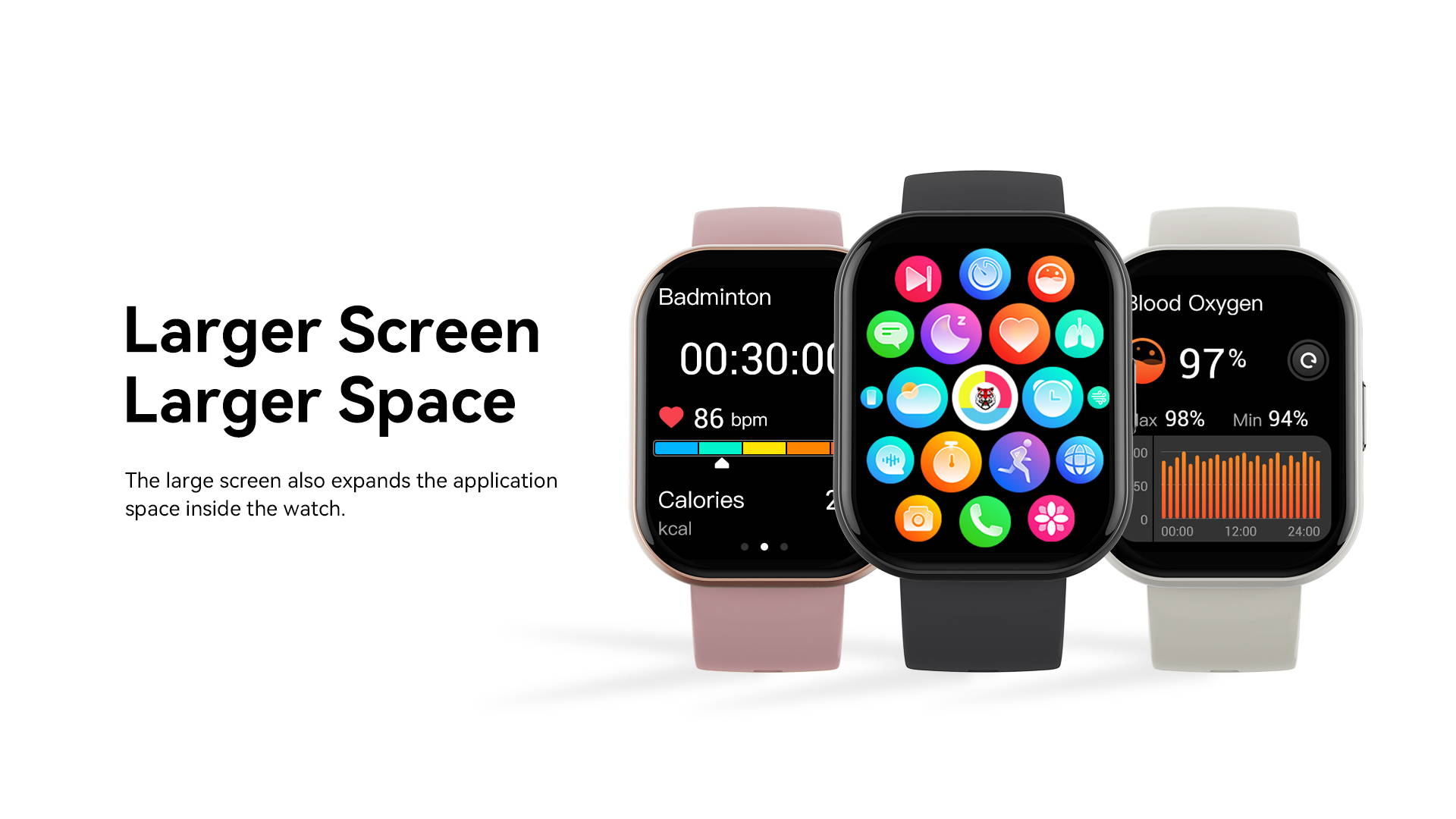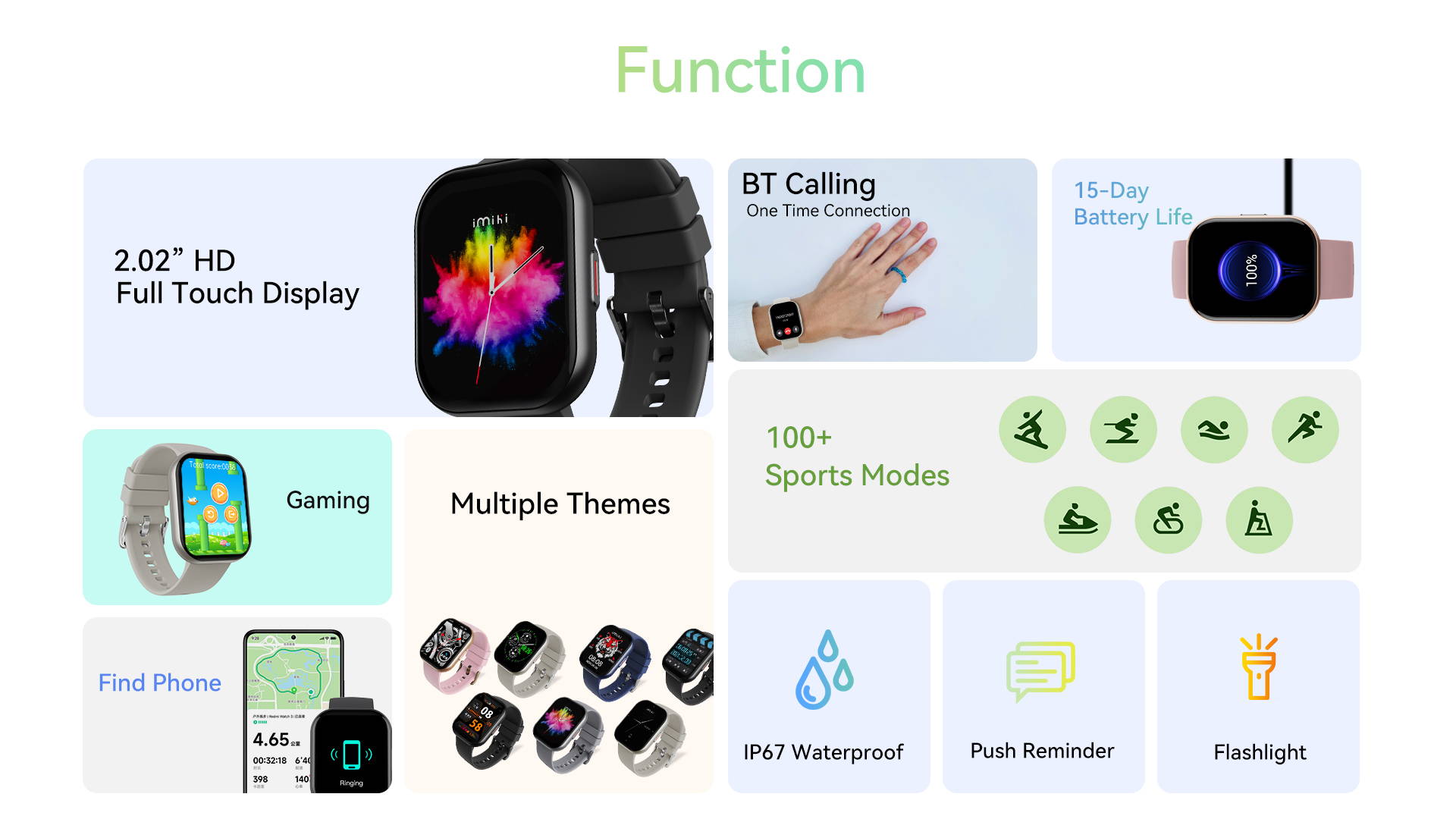 FAQs
Does Imiki SE1 have a full touchscreen display?
Yes, Imiki SE1 features a full touch screen 2.02'' HD Square and 320*385 PPI display.

Is Imiki SE1 waterproof?
SE1 has an IP67 waterproof rating. It can go underwater up to a depth of 1m for up to 10 minutes. However, avoid saunas, hot water, and ocean water.

Is Imiki SE1 shockproof?
Answer: No, Imiki SE1 is not shockproof. Please avoid dropping it from a height as the watch may get damaged.

Can I take a photo with Imiki SF1?
No, Imiki SE1 does not feature a camera.

Can Imiki SE1 store and play music?
No, but Imiki SE1 has a remote music control feature that controls music played on your phone as long as your smartphone and smartwatch are in Bluetooth range.

Can I use my earbuds and my Imiki SE1 at a time with the same smartphone?
Yes, both earbuds and Imiki SE1 can be paired with your smartphone at the same time.

What is the Bluetooth range of the Imiki SF1?
The Bluetooth range of the Imiki SE1 is 10 meters.

Does Imiki SE1 have GPS?
No, Imiki SE1 does not have GPS.

How many watch faces does Imiki SE1 have?
Imiki SE1 has 100+ watch faces and can customize your photo to show on the watch.

What sensors does the Imiki SE1 have?
Heart Rate, Spo2, Sleep, Stress, and mode in real-time.

Does Imiki SE1 support bangla?
Yes, Imiki SE1 is Bangla support.

What is the price of the Imiki SE1 Smart Watch in Bangladesh?
The latest price of the Imiki SE1 Smart Watch in Bangladesh is ৳ 2999. You can buy the Imiki SE1 smart Watch in Bangladesh at the best price from our website.