Display Size
2.01 big display
1 Year Brand Warranty

2.01-inch FHD AMOLED Display with Always-On Display (AOD)

Smart Bluetooth Calling

100 Sports Modes

ULP Dual-Core with Triple-Speed Processor

3 ATM Waterproof

8-10 Days of Standby Battery Life

60 FPS Refresh Rate

Magnetic Strap (includes an extra silicone strap)

Built-in Alexa Integration
Kieslect Ks2 Calling Smart Watch in Bangladesh
The Kieslect KS2 Calling Smart Watch is now available in Bangladesh. Boasting a sleek design, cutting-edge features, and a robust battery life, it's the perfect companion for tech aficionados eager for both constant connectivity and comprehensive health tracking.
Technical Specifications of Kieslect Ks2 Smartwatch
Design:
Body Material: Aluminum

Weight: (grams without strap)

Buttons: 2

Strap Type: Magnetic/Silicone

Strap Size: 22 mm

Water Resistance: 3ATM

Color: Black



Display

Type: FHD AMOLED Super Dynamic

Shape: Square

Size: 2.01 inches

Resolution: 410 x 502 pixels

Features: Cloud-based watch faces



Capacity: 300mAh

Life: Up to 3-4 days for regular use; Standby is up to 10 days

Charging Time: Approx. 2.5 hours

Charging Cable: Included



Sensors & Connection

Sensors: Sleep Quality, 24H Heart Rate Monitor, SpO2 Monitor

Connection: Bluetooth v5.3

Software: Kie OS



Package Contents
Device

Charging cable

User manual

Warranty card

Warranty Information
Duration: 1 Year
Languages Supported: English (default), Traditional Chinese, German, Spanish, French, Italian, Portuguese, Arabic, Hindi, Polish, Russian, Turkish, Indonesian, Thai, Czech, Persian, Vietnamese, and more.

Workout Modes:
Running, Cycling, Skipping, Badminton, Table Tennis, Tennis, Alpinism, Walking, Basketball, Football, Baseball, Volleyball, Cricket, Rugby, Hockey, Spinning Bike, Yoga, Sit-ups, Gymnastics, Boating, Jumping Jack, Integrated Training, Indoor Run, Strength Training, Step Training, Horse Riding, Elliptical Trainer, Tai Chi, Shuttlecock, Outdoor Walk, Trail Running, Skiing, Ice Hockey, Taekwondo, Rowing Machine, Air Walker, Athletics, Waist Training, Karate, Pilates, Latin Dance, Street Dance, Ballet, Martial Arts, Stairs, Handball, Bowling, Racquetball, Curling, Fishing, Disc Sports, Golf, Folk Dance, Skating, Aerobics, Lacrosse, Softball, Hula Hoop, Darts, Pickleball, Trampoline, Skateboarding, Parkour, Pull-up, Push-up, Planking, Rock Climbing, High Jump, Long Jump
Latest Kieslect Ks2 Smartwatch Price in Bangladesh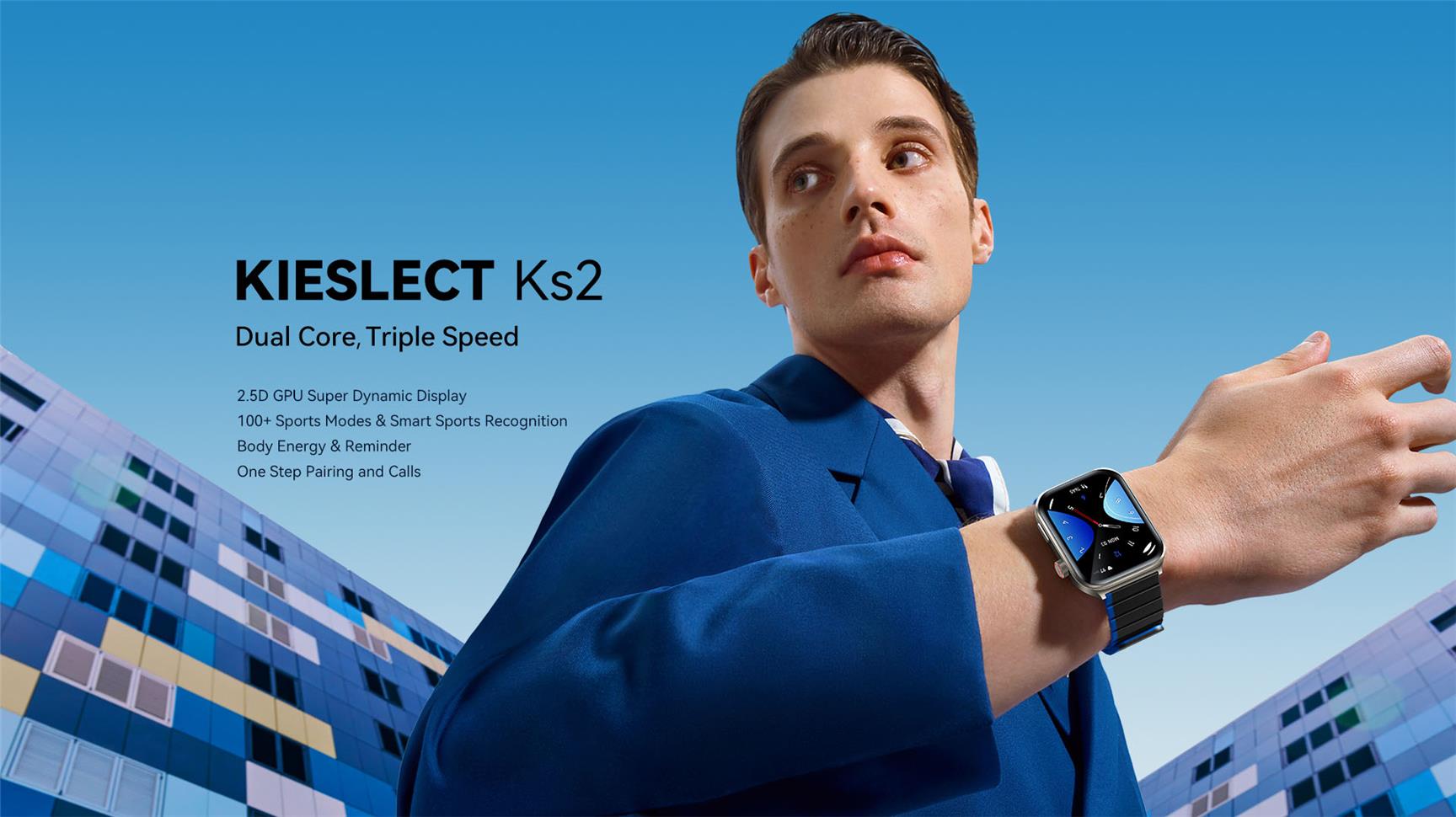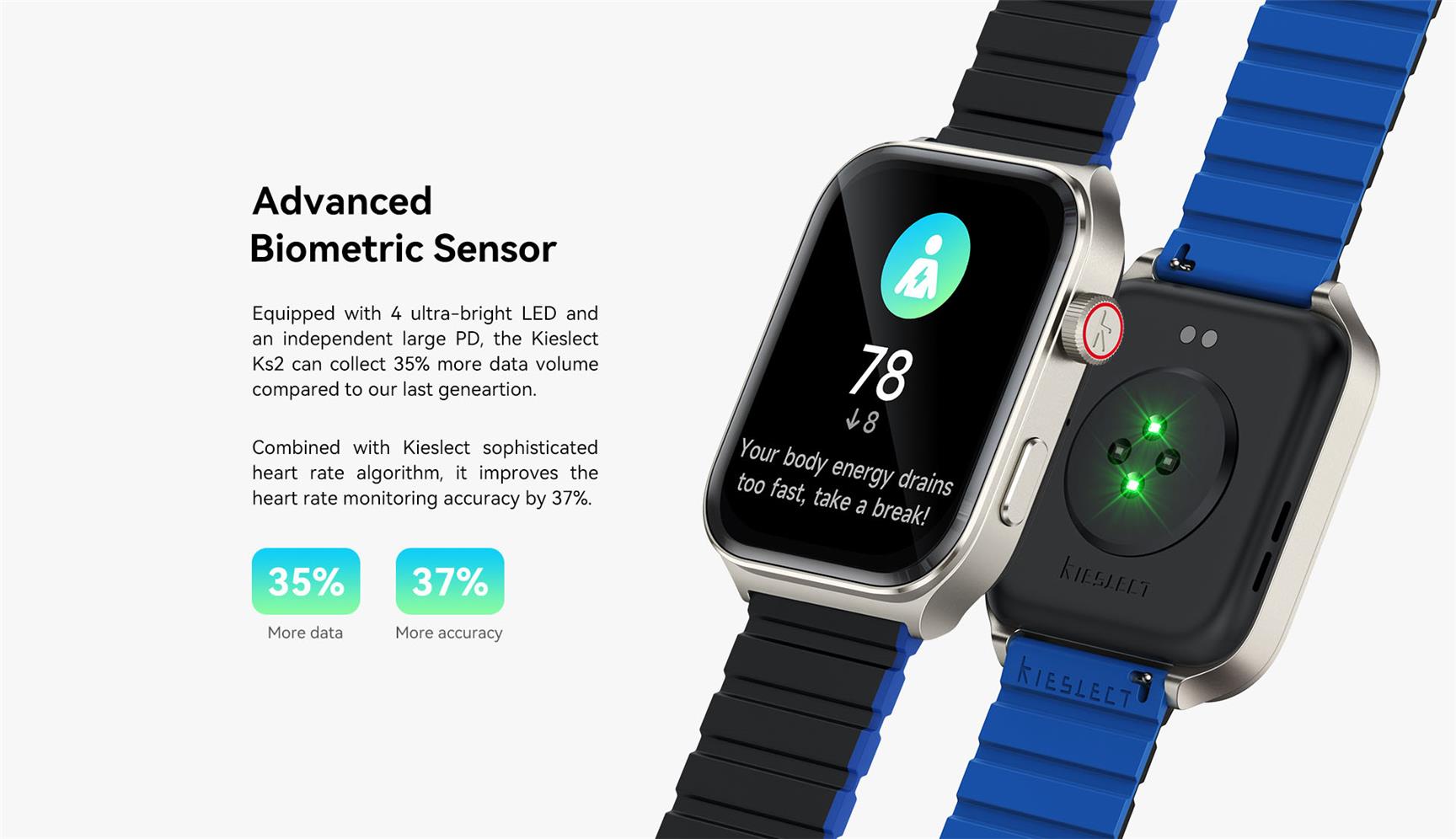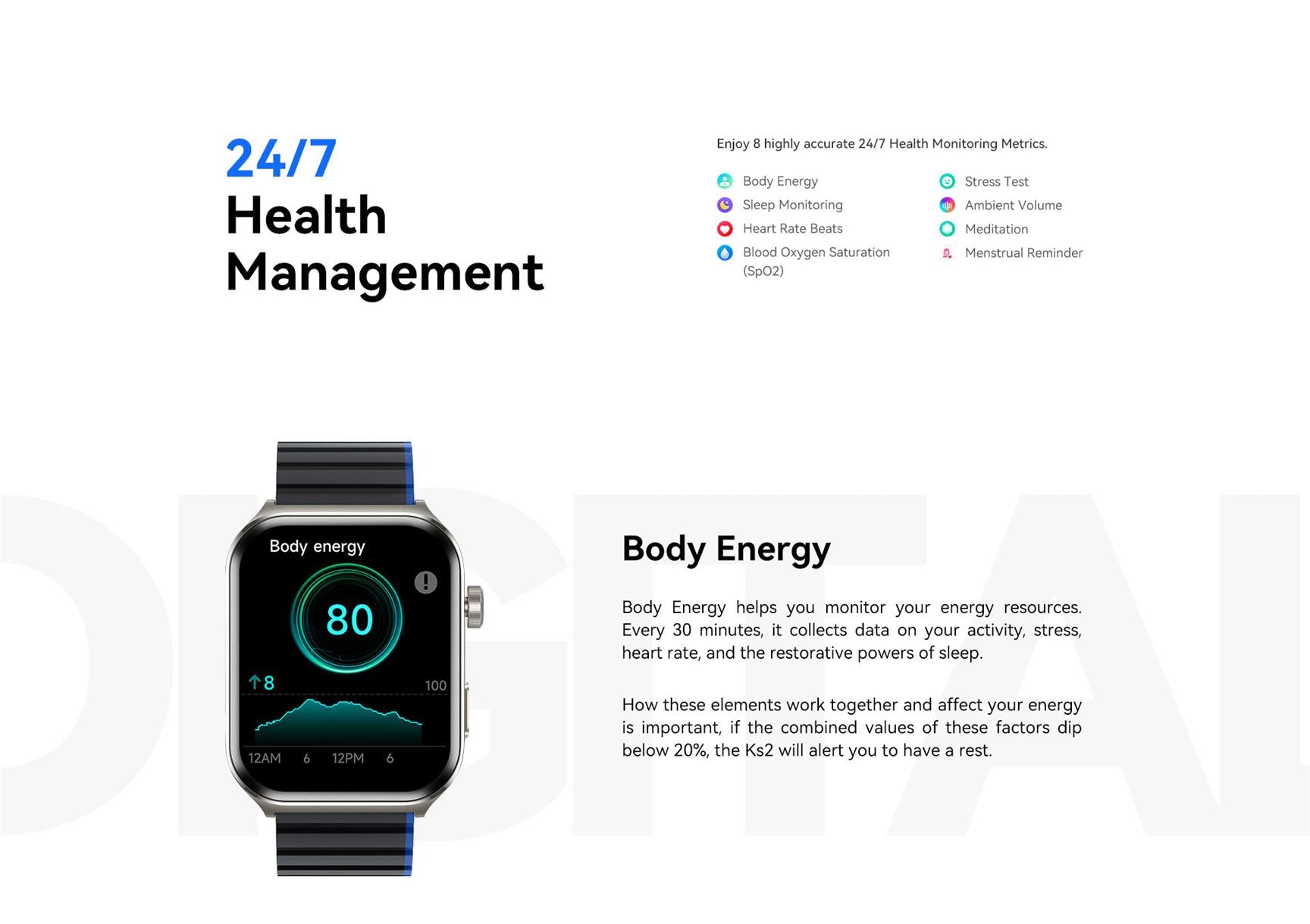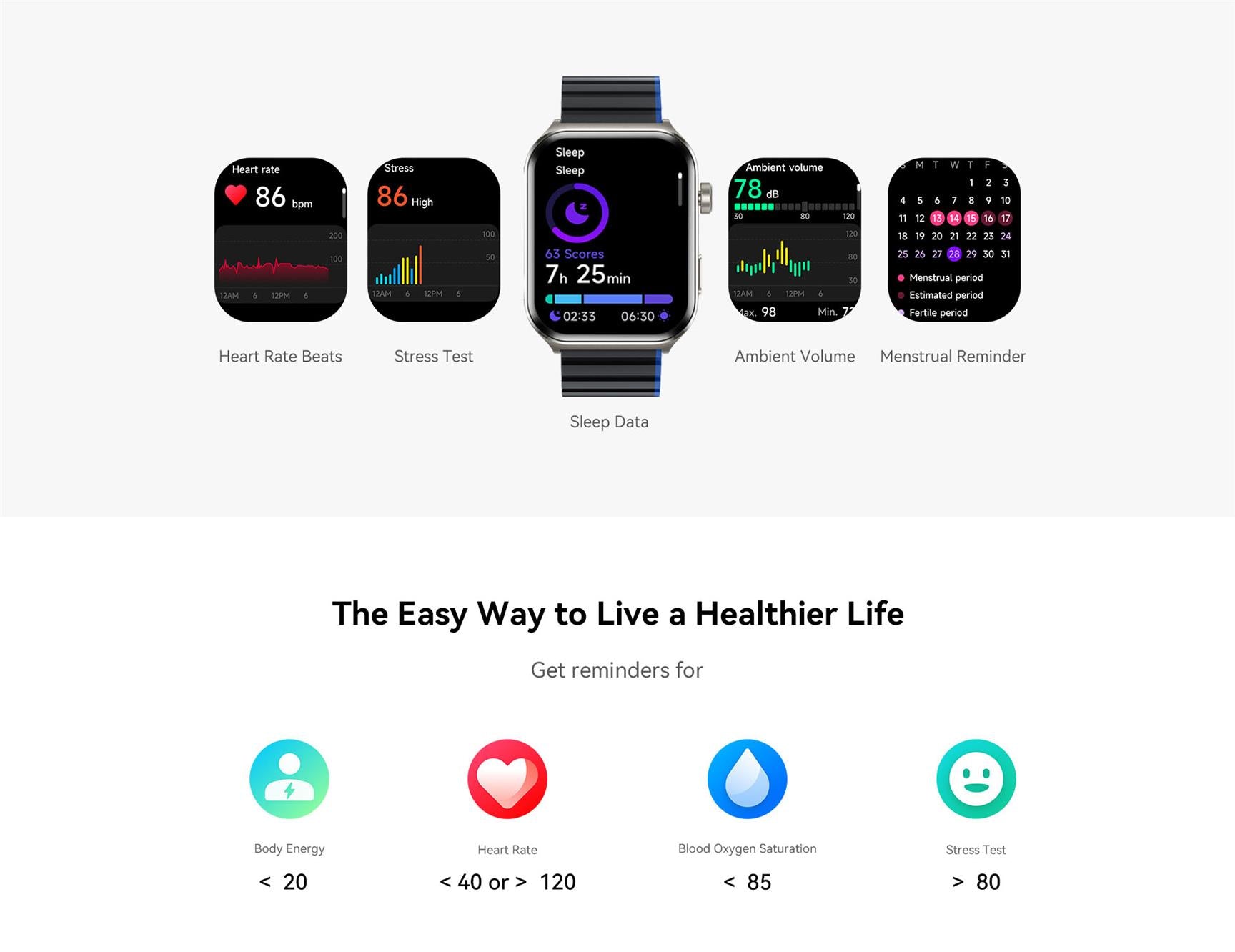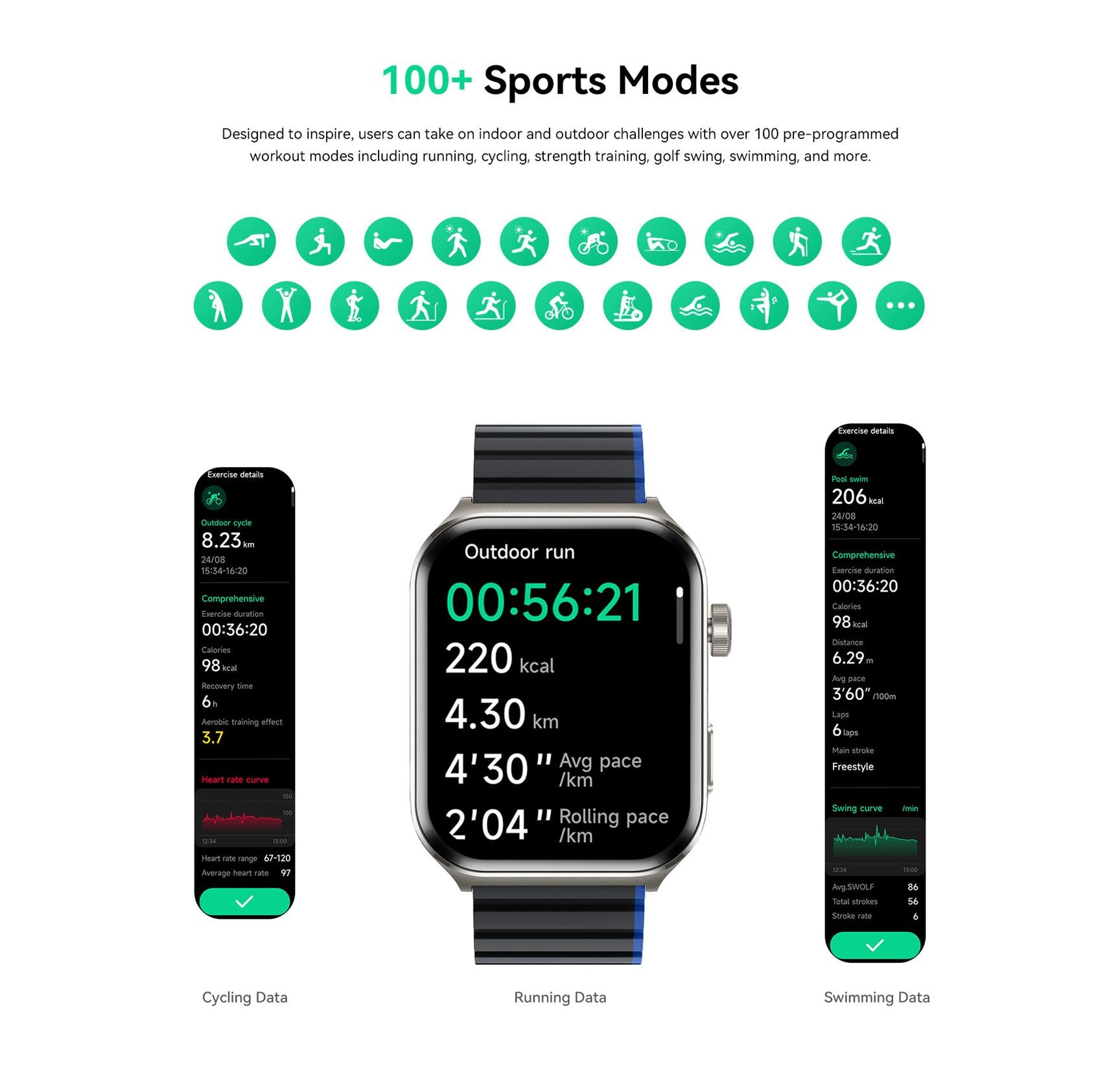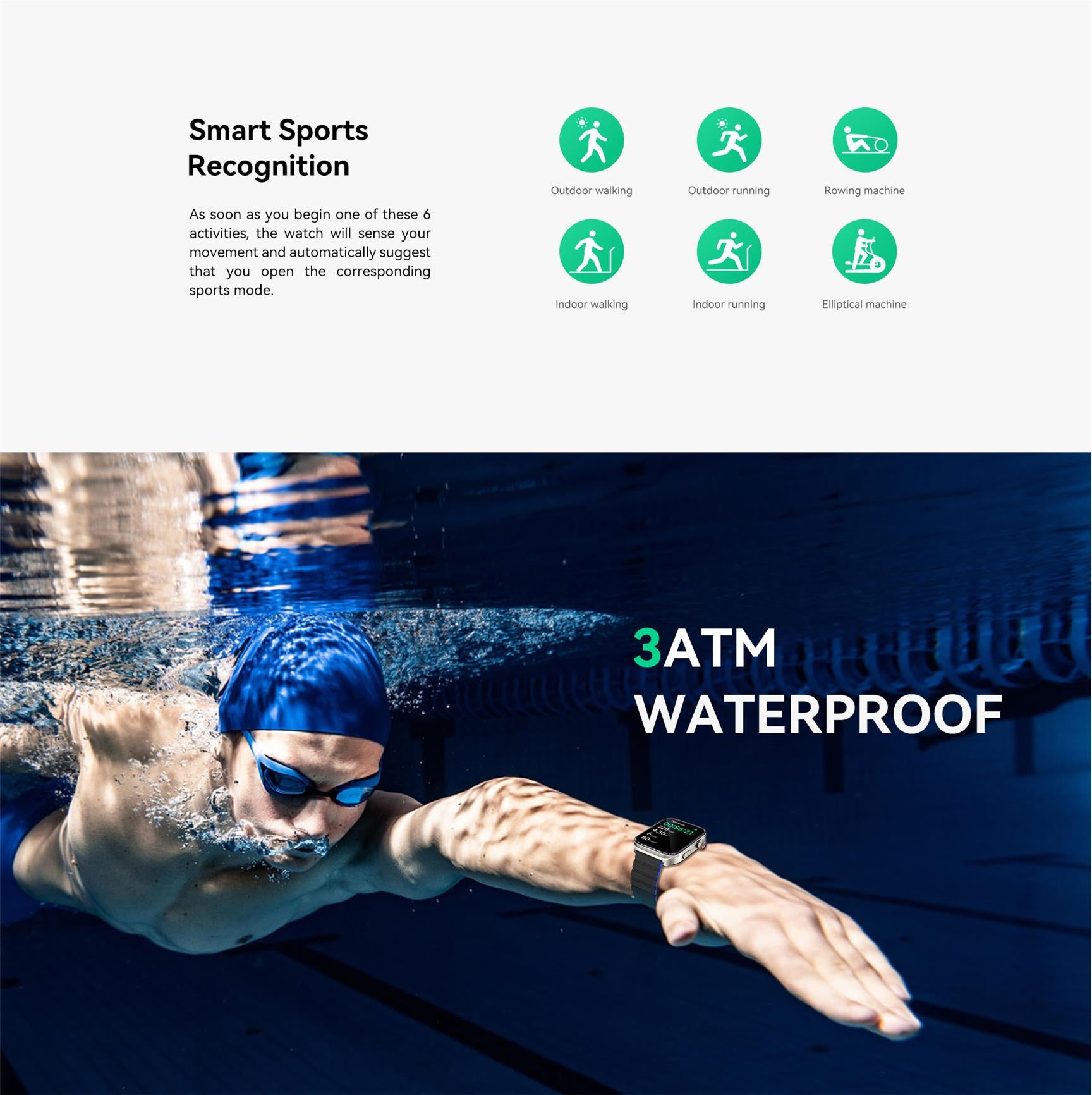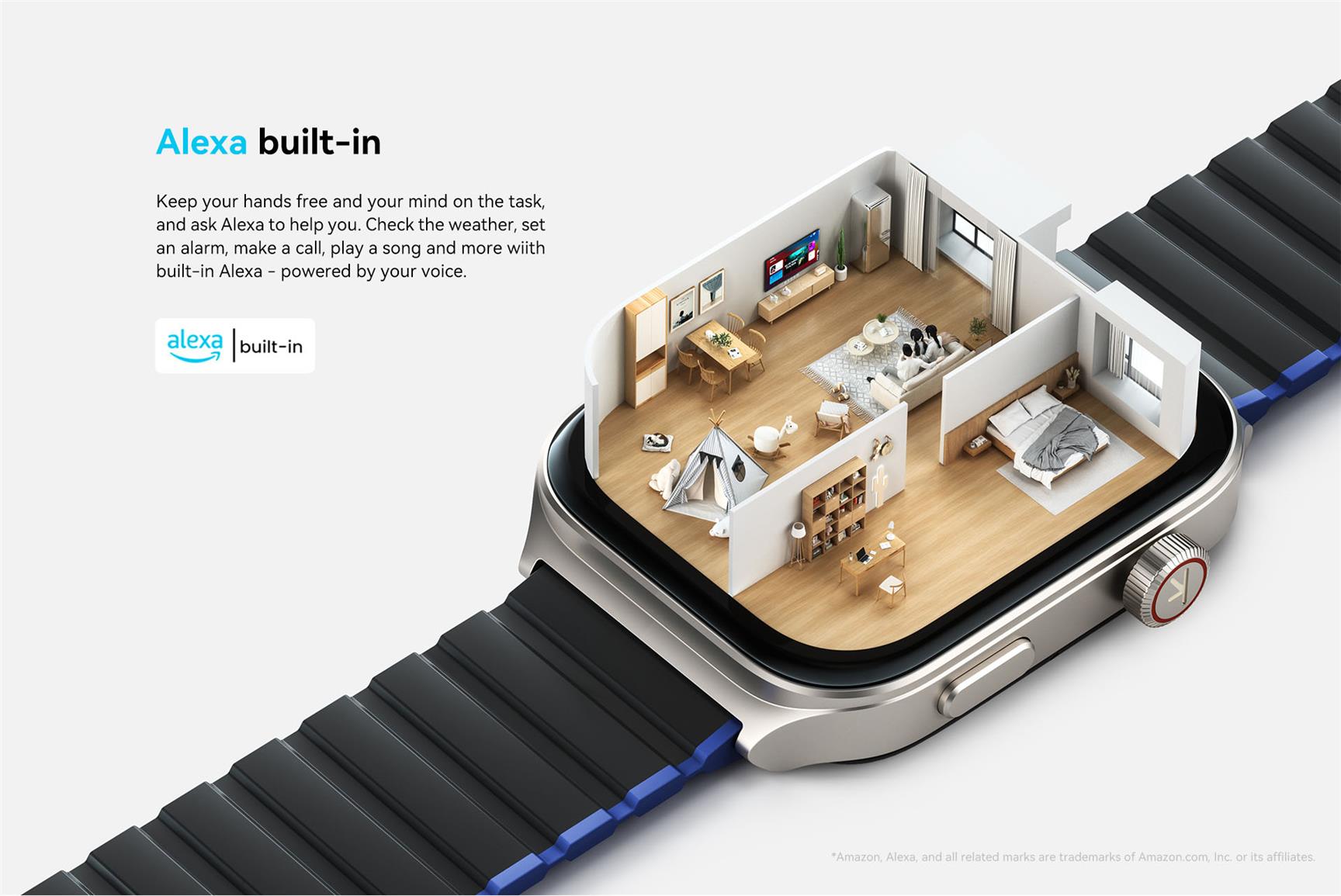 Kieslect Ks2 Smartwatch FAQs
Touchscreen Display: The Kieslect Ks2 is equipped with a 2.01" FHD AMOLED full touchscreen, offering clear visuals and easy navigation.
Shockproof: It's worth noting that while the Kieslect Ks2 is feature-rich, it's not shockproof. Handle with care to avoid damage from falls.
Waterproof Features: Sporting a 3ATM waterproof rating, the Kieslect Ks2 can be submerged up to 30m deep for 30 minutes. But, remember to steer clear of saunas, hot water, and salty ocean water.
Swimming: Love to swim? The Kieslect Ks2 has got you covered. Wear it confidently in the pool.
Camera Capabilities: This model does not include a camera feature.
Music Storage & Control: While you can't store music on the Kieslect Ks2, it does offer remote music control, seamlessly integrating with your phone within Bluetooth range.
Device Compatibility: Pair your earbuds and Kieslect Ks2 with the same smartphone for a synchronized tech experience.
Bluetooth Range: Stay connected with a Bluetooth range extending up to 10 meters.
Customization with Watch Faces: With 200+ watch faces available, make the Kieslect Ks2 truly yours. Even customize it with your photos.
Sensor Technology: For health enthusiasts, the Kieslect Ks2 includes an HR sensor, an Accelerometer, and a SpO2 sensor, ensuring comprehensive health tracking.
What is the price of the Kieslect Ks2 Bluetooth calling Smart Watch in Bangladesh?
The latest price of the Kieslect Ks2 calling Smart Watch in Bangladesh is ৳8150. You can buy the Kieslect Ks2 smart Watch in Bangladesh at the best price from our website.
এবার খেলা হবে With Kieslect Ks2 Calling Smartwatch | 60 FPS AMOLED Display